Prologue
21-22 June 2011
This year we flew Air Berlin to Europe. Piaw and I purchased Air Berlin's Topbonus Service Card (€59, good for a year), with which you can take your bike on flights for free. Since some airlines charge the same amount or more to transport your bike for a single flight we thought this was a pretty good deal.
We landed in Dusseldorf, Germany, on the afternoon of the 22nd, cleared customs, and soon arrived in Zürich uneventfully.
The weather in Zürich was initially sunny but quickly turned to thunderstorms. We stayed at Hotel Fly Away in Kloten, which had a free shuttle to and from the airport. We would later make great use of this convenience, so while the hotel was somewhat expensive, it did make logistics much, much, easier.
We got our bikes to the hotel and finished assembling them just as the rain was starting to come down. Dinner was pizza at the hotel pizzeria.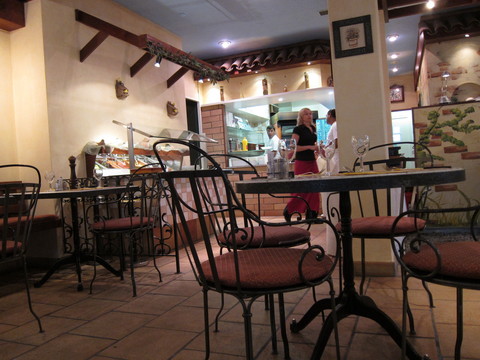 After dinner, we returned to the airport, where we obtained prepaid SIM cards, snacks, and our rental car.