Day 15: Mont Salève, Switzerland
7 July 2011
Raphael took us out for a morning ride up Mont Salève, which overlooks Geneva. The climb was modest but Piaw and Raphael kept up an impressive pace, and I had trouble keeping up.
We then packed up our things and drove from Geneva to Zürich, in time to drop off Xiaoqin at the airport the following day.
After arriving in Kloten, we checked into the hotel and went to the airport to return the car. The airport restaurants were unappetizing (the more palatable choices being a 12 CHF [~$15] meal at McDonald's, or a pan-Asian restaurant generically titled "Asia"), so we took the train to Zürich downtown. I went to a bookstore that had an awesome map section.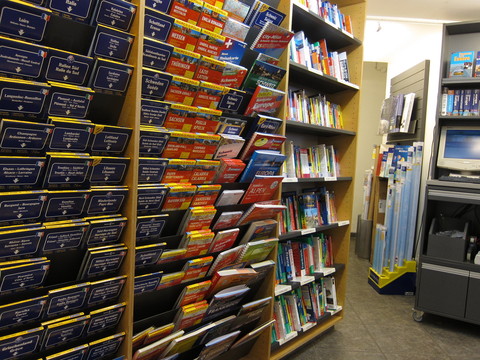 Bookstore in Zürich
For dinner we had kebab wraps, and for second dinner I had currywurst. The German-speaking peoples do not have very much in the way of spicy food. Sadly, when asked if I wanted mild or spicy sauce on my currywurst I knew in advance the difference would be immaterial.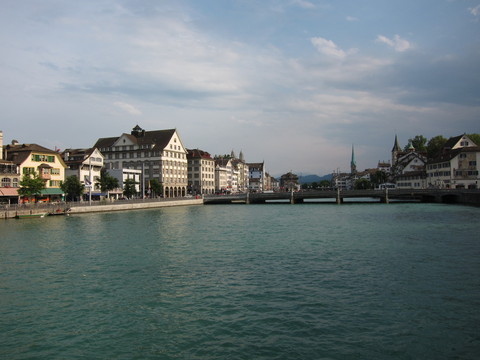 Zürich
Up | Next: another hiking excursion begins