Day 7: Poulsbo to Shelton
23 September 2011
I left Poulsbo and circled Liberty Bay to get back to Hwy 3. Much of the morning ride was on major arteries along the bay. Eventually, a bit past Bremerton, the route cut back to forested back roads.
I had a sit-down lunch at a Mexican restaurant in Belfair. Just $8.50 including tax and tip! You could pay more than that for worse food.
The afternoon ride followed the innermost arm of the Hood Canal, then climbed a bit through a state park by Mason Lake. The ride here was quieter and much more pleasant.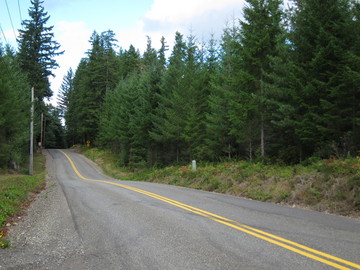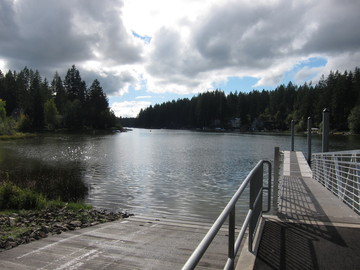 Mason Lake
I stopped in Shelton for the day and stayed at the Shelton Inn, which managed to be both overpriced and crummy. The walls were thin, the place was dilapidated, and the whole place smelled faintly funny. You know that it was a, uh, classy place because there was a sign in the room that read, "Please keep shirts on when outside". Lovely.
Dinner was at a steakhouse across the street.