Epilogue
23-24 June 2011
It was good to be relaxing (well, relaxing in a different way).
Piaw and I had lunch in Zürich with Stefan, and we exchanged stories of our travel adventures and misadventures.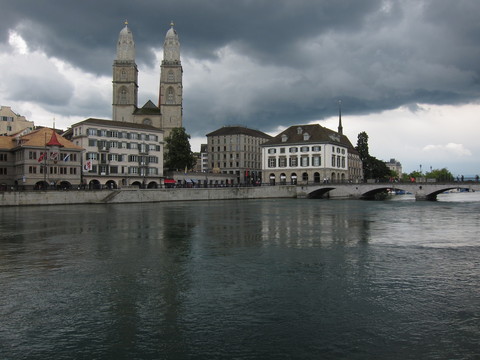 Zürich
We took the boxes with the bikes to the airport and checked them in early (the evening before our departure), so we could just leave the hotel with our regular bags the following morning. This is one nice thing that Air Berlin lets you do, and we had no luggage-related mishaps, so I would recommend them.
While we were at the airport we ate dinner and did more chocolate shopping, and prepared for our flight out the following morning.